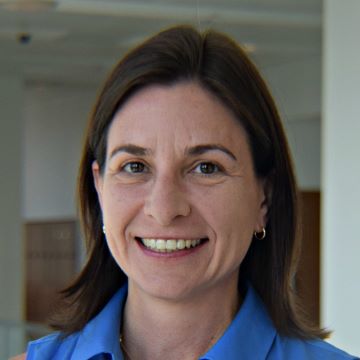 Associate Director for the Investor Alliance for Human Rights
+1.212.870.2298 | rdewinter@iccr.org
Dr. Rebecca DeWinter-Schmitt (she/her/hers) is the Associate Director of the Investor Alliance for Human Rights, connecting institutional investors and their allies with the tools and strategies to promote human rights and responsible business conduct.
Rebecca is an expert in business and human rights whose two-decade career spans key consulting, advocacy, and academic roles to promote corporate respect for human rights. Prior to joining the ICCR team, Rebecca resided with her family in Berlin where she supported public and private sector organizations, to include the German government. She has advised companies in various industries on identifying and addressing their human rights impacts and co-founded a risk management consultancy specializing in helping organizations mitigate human rights risks associated with operating in complex environments. She has contributed extensively to standard setting in the private security industry.
Until August 2019, she directed the Human Rights in Business Program housed at American University Washington College of Law's Center for Human Rights & Humanitarian Law. The Program promoted human rights and justice for people adversely affected by business and economic activity and educated the legal and business communities on corporate responsibility issues. Before joining the Center, Rebecca was an Assistant Professor at the School of International Service, where she taught courses on human rights and corporate social responsibility. Rebecca earned her PhD at the SIS for research pertaining to the anti-sweatshop movement.
Rebecca started her career as Program Associate to Amnesty International USA's Just Earth! Program on Human Rights and the Environment. Since then, she has served on AIUSA's Business and Human Rights Group as a volunteer thematic expert.